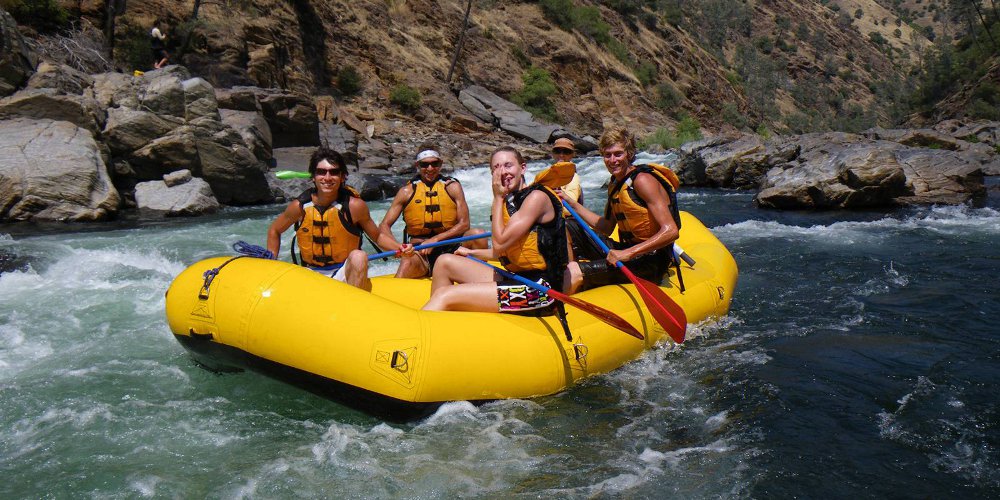 River Rat has been renting rafts on the American Rivers since 1974. Call us to outfit your next American River rafting trip, (916) 966-6777.
Lower American Raft Rentals
Whitewater Rafting Rental Prices and Information
We offer whitewater raft rentals for the experienced paddler who would like to guide their own whitewater rafting trip. River Rat rents both rafts and inflatable kayaks.
Hyside Rafts available for rental:
14′ self bailing raft: (7 people max) ……$200.00 1 day or $300.00 2 days
Hyside Inflatable Kayaks available for rental:
1 person self bailing kayak ……$40.00 1 day or $60.00 2 days
2 person self bailing kayak ……$59.00 1 day or $89.00 2 days
* Whitewater Rentals include: Pump, life jackets, paddles and the raft.
Reservations:
Reservations should be made in advance for all whitewater equipment rentals. Cancellations must be done at least 7 days prior to the trip date to receive a full refund. Reservations made within 7 days of trip date are non-refundable. Equipment Deposit is required the day of on all whitewater inflatable's, this is $250.00 (credit card authorization only) per boat. No cash Deposits Pick Up- With prior notice, rafts may be picked up the evening before between 5:00-6:00pm or the morning of the reservation after 8:45 am.
California Whitewater Rafting River Conditions:
Please check water flows prior to your trip to ensure adequate release. www.DreamFlows.com has current daily/hourly water flow information.